Shoutbomb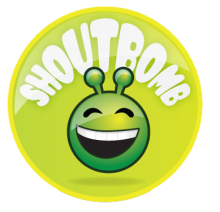 With the Library's Shoutbomb text messaging service, you can use your mobile phone to:
•Receive text notices about holds that are available, items that are due soon, overdues and fines
•Send a text to renew an item. (Renewable items only)
•Add family members' cards to your Shoutbomb account with keyword ADDCARD
The library does not charge a fee for this service. Your mobile plan's standard text messaging rates apply. If you have signed up for SMS alerts in the past you will need to re-subscribe to continue receiving alerts.
SIGNING UP
1.Text "SIGNUP" to oslri@shoutbomb.com(link sends e-mail)
2.Text your 14-digit library card barcode number, found on the back of your card
3.Text your 4-digit library PIN number
For more information, please visit http://oslri.org/home/text-alerts or print out the attached pamphlet..